drinks
Originally uploaded by fabiankueh.
Miss the coffee in Kuching. Hope I can get back soon. I dunno why... but the taste of the coffee in Kuching is more compact, more omph, more delicious and more.... Okay I stop... I can finish three to four glass of coffee in Kuching... but here ... one should be enough except for Starbucks and Coffee Bean la.
Of course, for the wo die I don't think many of you out there know what am I talking about hehe. So here is the picture. Enjoy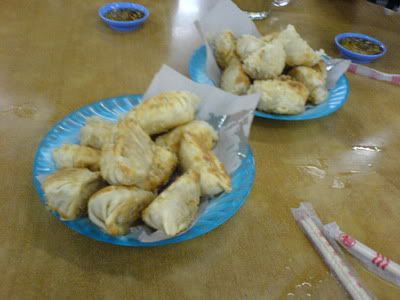 Is it finger licking good? I think so too... These things can go really tasty when you dip them in garlic sauce provided by the hawkers. Wah... I am hungry now so I guess I should stop blogging.